Made by a Mum
Petite Amélie is the result of
the loving dedication of a mother who
knew exactly what she wanted for her
little daughter. From mother to mother,
our products allow you to create your
own beautiful nursery room.
Timeless Design
Petite Amélie designs products that
grow with your child. Along with creating
beautiful pieces, our collections are
made with the conscious mum in mind.
We focus on safety, sustainability, and value.
Quality Materials
We choose honest, high quality
materials. Our textile products are made
of organic cotton. A better choice for your
little one and the environment.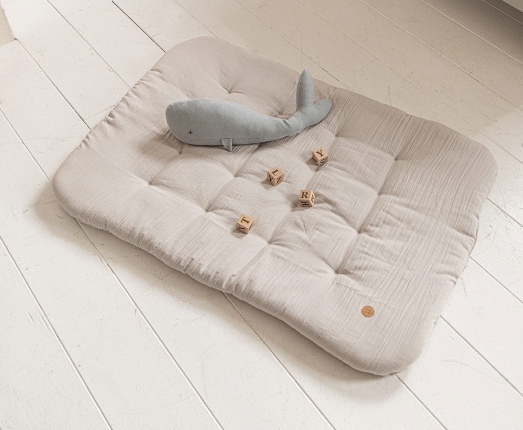 PETITE AMÉLIE, BABY AND CHILDRENS ROOMS

Petite Amélie is above all, the story of a passionate mother who has been designing and manufacturing unique accessories for babies and children's rooms since 2010. After the success of our first cradle, the range has gradually expanded and now includes complete baby and children's bedrooms, transitional beds, infants chests of drawers and wardrobes, children's bed linen and wooden toys.
Our creations are timeless, down to the smallest detail. Our approach is a clean and neutral style that blends with any interior.
Like any parent, we attach great importance to the quality, safety and durability of all our products.
Discover our kids furniture, our cots or our wooden toys online!
Be the first to be informed of our news and monthly offers by subscribing to our newsletter or through our Facebook and Instagram pages.